Adaptive 6G RAN technologies
The working group aims to bring together technologies and functions for 6G radio (air interface) and 6G sensing, Joint (Radio) Communications & Sensing (JCAS), and to explore new architectures, methods and protocols aimed at application to high-reliability industrial radio solutions (6G Industrial Radio) and private and local area networks and network extensions (6G Campus Networks). In this context, the exploitation of the frequency ranges sub-6 GHz, 26 GHz to THz is addressed. The cornerstone for this is the development of a scalable 6G broadband test platform for 6G communication links (radio) and sensing of the radio network environment (sensing).
Techniques are explored to analyze the radio environment of a network in terms of active radio operations (subscribers, unconscious as well as conscious interference) as well as radio-independent contexts (objects, motion, structures) and to adapt/optimize the capabilities of the communication in an application-specific manner. Adaptive RAN features and protocols will enable the networks to act cognitively and anticipatory and to allow radio and network resource utilization. Optimized waveforms and algorithms for ultra-fast industrial radio communication (D2D & D2-Multi-Device, THz) and new 6G campus network system approaches and spectrum utilization concepts will be explored as well as backward compatibility to 5G networks and integration into public networks.
Project goals
Scalable 6G broadband test platform for radio and sensing

Specification of overall system, procurement of flexible sub-6GHz and 26 GHz RF front ends
Conception and design of the backplane for the sensor nodes to host / operate the baseband sub-units (based on RF SoCs) including synchronization, clock and trigger distribution
Flexible, reconfig. Baseband and computing hardware for mmW & THz incl. network connection (fiber opt.)
Flexibly configurable and deployable, cost-efficient data acquisition system for storage and replay of raw data up to 800 GBit/s
FPGA firmware for baseband sub-units for recording and replay of raw data as well as onboard processing in combination with AP10

Real-time Radio Sensing

System design for sub-6-GHz & 26-GHz for deployment in 6G campus networks with high resiliency
Detection, localization, tracking & classification of cooperative & non-cooperative emitters and dynamic radar targets in multipath environments
Anti-jamming/interference management based on JCAS, beamforming support
Integrated radio channel characterization and environment detection

JCAS in 6G-RAN

Strategies and algorithms for integrating and exploiting sensing data (environment mapping) for self-optimization of 6G networks, potential exploration for JCAS in sub-10 GHz bands
New channel models and simulation environments for distributed JCAS networks
Efficient signal processing and access methods with dynamic resource allocation
Circuits and system & network architectures for JC&S in cellular networks

Adaptive 6G protocols and industrial radio

Application-specific adaptive 6G protocols and communication services, framework for dynamically adaptive protocols, methods for automation of radio protocol optimization
Protocols for organic networking, D2D and D2 multi-device (sub-6 GHz to THz)
New waveforms for ultra-fast transmission over cascaded fiber radio systems, end-to-end network connectivity of THz radio links, beamsteering for THz links

6G campus networks

Research of new system concepts and architectures based on technologies, components, modules and subsystems
Campus network specific spectrum utilization strategies and short term resource trading strategies
Integration into public mobile networks and 5G backward compatibility
Role in project
Build and deploy a 26 GHz MIMO testbed to test and validate algorithms in the JCAS domain in the experimental fields in AP10.
Provide the RFSoC baseband sub-units as the hardware platform for the GNU Radio Toolbox in AP10.
Provision of the data acquisition and replay systems for AP10 and, if necessary, flexible use for further applications (recording of arbitrary raw data from FPGAs)
Evaluation of the resulting JCAS solutions in a real testbed
Further processing of the sensing information (setup of a 6G processing pipeline)
Results and achievements
Spezifikation 26-GHz-MIMO-Testbed (

RFSoC

-System

s

, Backplane, HF-Frontend)

 
Resources
FPGA baseband boards based on the RFSoC (under development)
Multi-channel RF front-ends for the frequency range 24-30 GHz (in development)
Backplane units for synchronization of a large number of FPGA boards (in development)
Memory systems for real-time recording of a large number of channels with baseband data (in development/acquisition)
Mobile units based on RFSoC for emulation of mobile subscribers (in development)
24 GHz noise radar
Ultra-wideband modem for 1 Tb/s THz radio link
Contacts
Prof. Norman Franchi
Head
Dr. Benjamin Nuß
Domain Expert
Prof. Norbert Wehn
Domain Expert
Prof. Dr. Eckhard Grass
Domain Expert
Dr. Lara Wimmer
Domain Expert
Dr. Vladica Sark
Domain Expert
Prof. Thomas Zwick
Domain Expert
Prof. Jürgen Becker
Domain Expert
Prof. Marina Petrova
Domain Expert
Prof. Sebastian Randel
Domain Expert
Patrick Gröschel
Domain Expert
Prof. Andreas Stöhr
Domain Expert
Prof. Robert Weigel
Domain Expert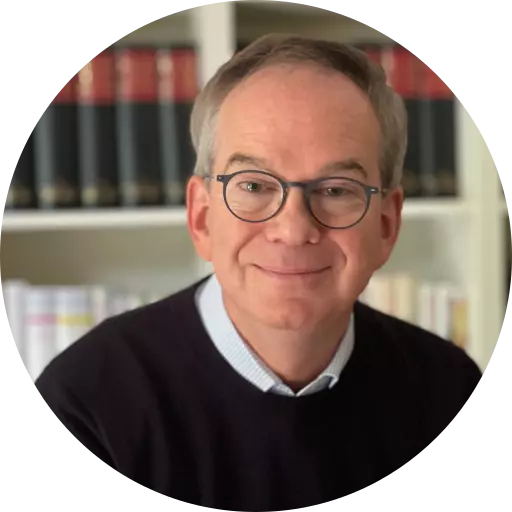 Prof. Hans Schotten
Domain Expert